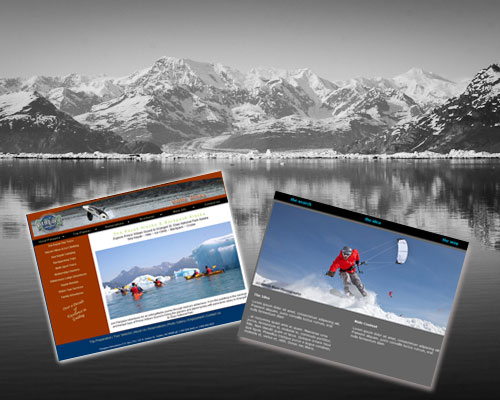 Website Design & Management
I built my first website in 1996 for my company Pangaea Adventures. Since then I have been keeping up with the web design times and creating content rich and search engine efficient sites for various companies and individuals.
I work directly with my clients to create attractive, accessible and easy to edit websites. From design to submission, to ongoing maintenance, I am able to offer any service your web needs entail.
Call to meet for a custom design and implementation quote. I will help make the web easily accessible and help build your online presence.
You're website will be build with the latest technology and you will be amazed at how easily you can keep your site up to date through your web browser. We can even integrate live updates via a web enabled cell phone.
Contact Kenny Today at 530-263-2680
CSS (Cascading Style Sheets)
& HTML
Simple, attractive, user friendly. CSS and HTML websites are optimized for the best search engine placement.
CMS
(Content Management System)
Built with templates using a simple content management system so that once we implement the website, you don't have to call the designer for every little change. Just go to your web browser and make changes without need for writing code.
Integrated Graphics
Flash & Lightbox
Integrating flash into an HTML website creates a clean and eye catching website while maintaining the sites search engine efficiency.